June 2018
CMP's June 22, 2018 event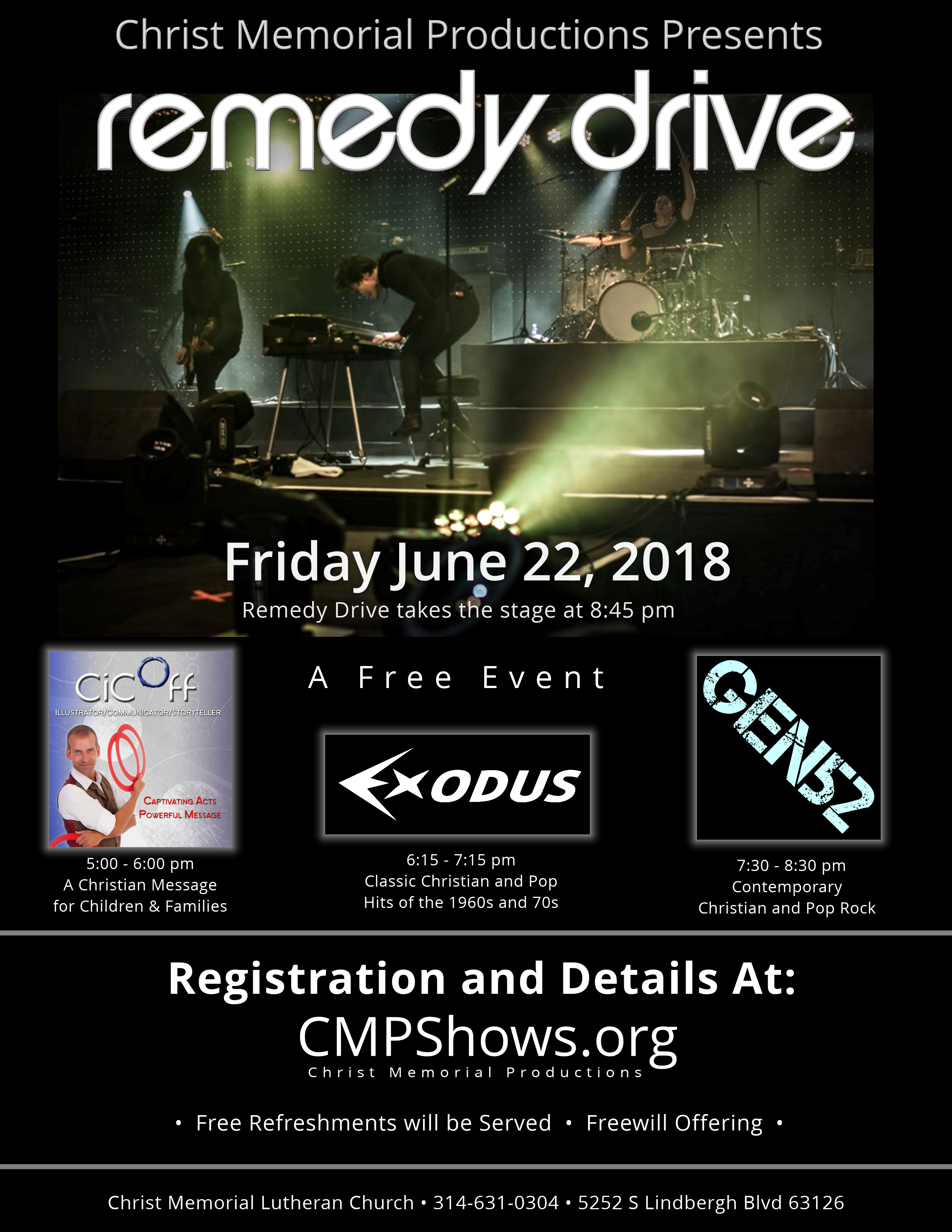 CMP's June 22, 2018 event for people of all ages!  Save the date, and be sure to sign up for our newsletter to be notified when  registration begins and when additional details are announced!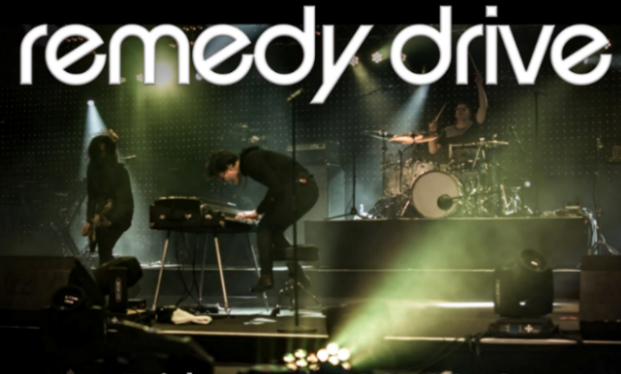 About Remedy Drive
Remedy Drive is a dove award nominated rock band out of Nashville, TN.  The band has been playing between 80 and 150 concerts a year for the last decade and has put out 8 studio recordings.  Remedy Drive has garnered 3 number one singles at Christian radio including their break out single All Along.  The band has a goal of using music to inspire listeners to follow after the call of the Kingdom.  For the past several years Remedy Drive has partnered with an abolitionist organization called The Exodus Road and has used their concerts to shine a light on the international pandemic of human trafficking.  The most recent album Commodity is a concept album on justice issues including child soldiers and sex trafficking.  David Zach, the band's lead singer, is a volunteer undercover operative with the organization and spends time overseas in an effort to find evidence of underage girls and boys for sale in the red-light districts of major cities in Southeast Asia.  The band's fan base and community have helped fund raids and sting operations that result in the freedom of some of these girls and boys as well as the arrests of the traffickers in cartels and crime syndicates.  The band has realized their goal of turning an ordinary concert into "counter trafficking event" where ordinary human beings are recruited into the arena of action for justice.  
---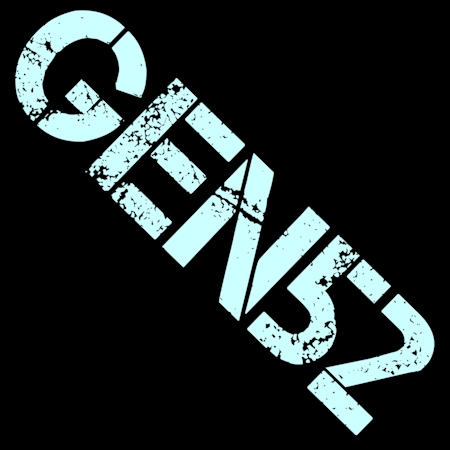 About GEN52
GEN52 is a band that has performed at Christ Memorial Lutheran Church for many years.  They last performed at CMP's spring 2017 event where our headliner was Erin Bode.  The group includes vocalists and musicians who frequently work with Christ Memorial Productions or Christ Memorial's contemporary worship team.  They focus on contemporary Christian and popular rock music.  The lead vocalists for this event are Dianne Mueller and John Jauss, with Rachel Mueller singing backups.  The group has performed for  youth events in the past several years with instrumentalists led by keyboardist Gregg Mueller.  
---
About Exodus
If you attended a high school or college dance or wedding reception in the mid 1970s chances are you heard a live band. It was in this era that the band "Exodus" was formed. This five member group was made up of four 1974 Lutheran High South Grads, Keith Poppitz, Mark Strege, Jon Bergt, and Mike Haase and their drummer, Dan Crawford from Affton High School. This talented group played everything from top 40 to soft rock, oldies to Christian Contemporary; all the while emphasizing tight instrumentals and powerful vocals with four part harmony that set them apart from other local groups of their time.  Some memebrs of this group performed at CMP's 2017 spring concert, which featured  Erin Bode.
---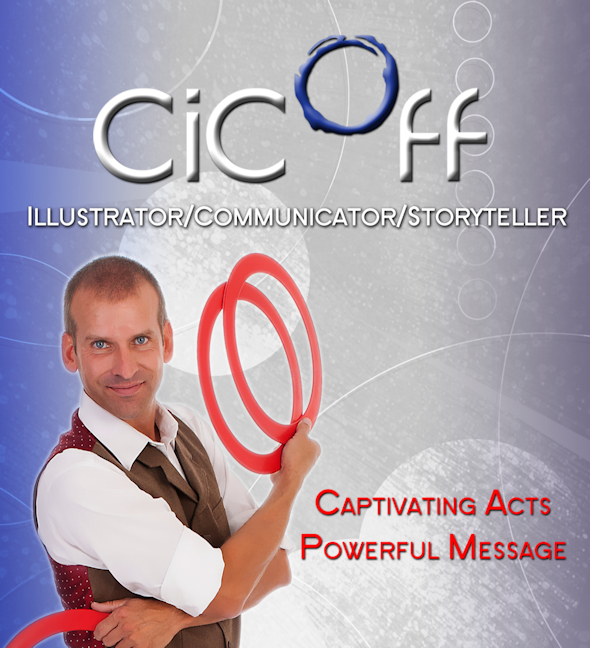 About Cicoff
Cicoff is a performer and communicator extraordinaire, who has an exceptional ability to capture the attention of today's visually oriented society. While mesmerizing and stunning his audience with his artistry and skill, he uses the tools of physical theater, storytelling, juggling and comedy to support his compelling and powerful messages. His high-energy and entertaining presentations are a perfect blend of instruction, insight and artistic expression that will leave the audience with an unforgettable experience.
---
Download a Poster (JPG)
---
Download a Poster (PDF)
---
September 2018
The Wizard of Oz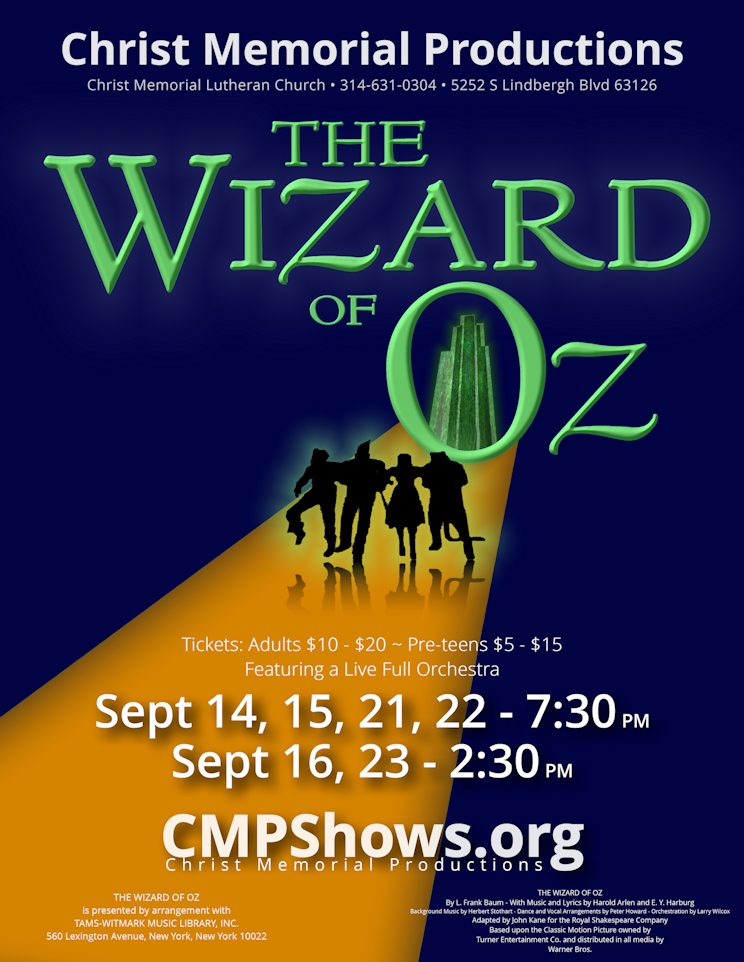 We are excited to announce that CMP's fall 2018 production will be:  The Wizard of Oz
Performances will take place Fridays and Saturdays September 14, 15, 21, 22 at 7:30 pm and Sundays September 16 & 23 at 2:30 pm at Christ Memorial Lutheran Church, 5252 S. Lindbergh Blvd, St. Louis, Missouri 63126. The show will feature a full live orchestra.
Tickets will go on sale in July, be sure to sign up for our emails to keep informed.  Tickets for adults will range in price from $10 – $20 and for pre-teens from $5 to $15.
Auditions will take place on Saturday, July 7 from Noon to 4 pm at Christ Memorial Lutheran Church.  Please click here for additional information on the rehearsal plans and for a copy of the audition form.
---
Download a Poster (JPG)
---
Download a Poster (PDF)
---
THE WIZARD OF OZ
By L. Frank Baum
With Music and Lyrics
by Harold Arlen and E. Y. Harburg
Background Music by Herbert Stothart
Dance and Vocal Arrangements by Peter Howard
Orchestration by Larry Wilcox
Adapted by John Kane for the Royal Shakespeare Company
Based upon the Classic Motion Picture owned by
Turner Entertainment Co. and distributed in all media by
Warner Bros.
THE WIZARD OF OZ
is presented by arrangement with
TAMS-WITMARK MUSIC LIBRARY, INC.
560 Lexington Avenue, New York, New York 10022
---
  Receive CMP News

Join our mailing list to stay updated on all of our performances!
SIGN UP
---
  About CMP
Learn more about CMP and our ministry.
LEARN MORE
---
  Performance
History & Awards
Take a look at what we've done, and where we've excelled.
VIEW HISTORY & AWARDS
---
---
  Contact Us

SEND AN EMAIL
---
---
Meet Me In St Louis – September 2017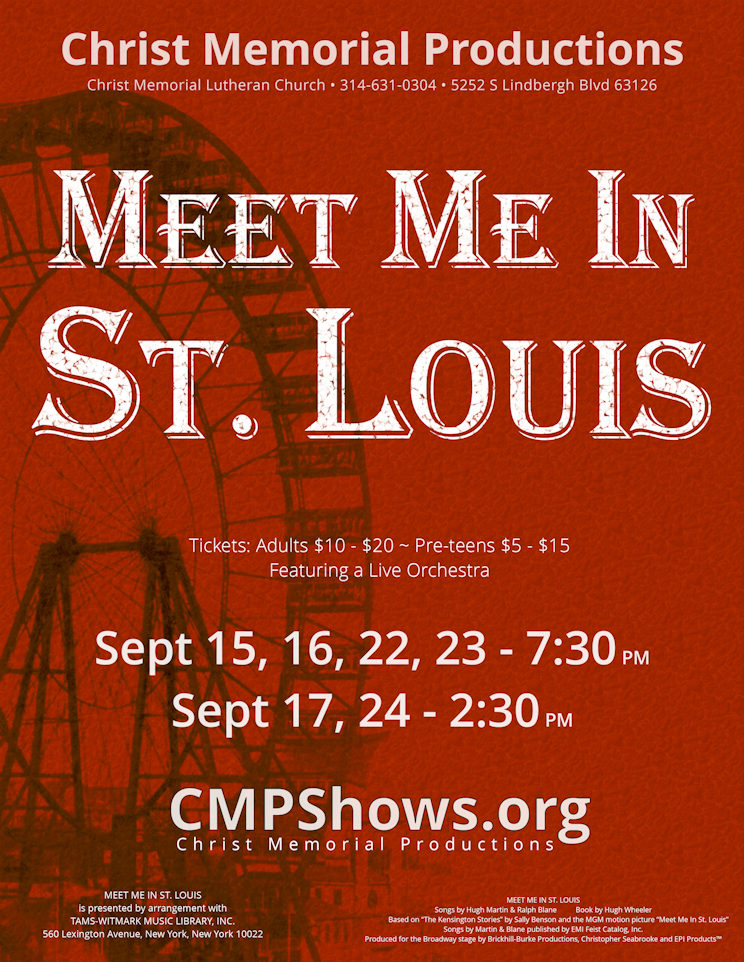 Thank you for a wonderful run of Meet Me In St. Louis.  
Please sign up for our newsletter to receive CMP updates.
---
Cast 
Mr. Alonso Smith:  Bruce Roberts
Mrs. Anna Smith: Heather Sartin
Lon Smith: Joel Brown
Rose Smith: Lisa Grove
Esther Smith: Jennelle Gilreath
Agnes Smith: Allison Crandall
Tootie Smith: Elena Adams
Grandpa Prophater: Keith Poppitz
John Truitt: Caden Turner
Warren Sheffield: Trey Marlette
Lucille Ballard/Singer Ensemble Family: Gracie Sartin
Katie: Katie Klein
Eve/Singer Ensemble Family: Lucy McReynolds
Postman/Singer Ensemble Family: Robert Jones
Clinton Badger/Teen Dance Ensemble: Nathan Gallop
Peewee Drummond/Teen Dance Ensemble: Louis Luong
Sidney Purvis/Teen Dance Ensemble: Tony Jaskiewicz
Motorman/Ensemble Family: Rich Goolsby
Dance Ensemble
Aidan Kelly, Brianna Blase,  Caleb Almany,  Emily Gregg, Emma Reinagel,
Gabriel Maupin, Gillian Pieper, Grace Wilkinson, Isabelle Zurcher,
Jess Gerst, Jessie Owens, Libby Griesedieck,  Makayla Adams,
Rachel Mueller, Sabrina Furman, addnl. waltzer Kevin Jones
Singer Ensemble Family
Dan Ellerbrook, Grace Herzog, Jennifer Kerner,
Jim Wamser, John Jauss, Kathy Eichelberger,
Katie Jauss, Kimberly Drazen, Lucy Schene,
Nataleigh Scheller-Houska, Rachel Dodge,
Rob Eichelberger, Sarah Dubberke,
Sarah Page, Victor Landon
Ensemble Family
Anna Kuschel, Catherine Stanish, Delaney Roehrs,
Ella Blase, Emily Clements, Karen Dickey,
Lillian McMurry, Lillian Robinson, Lindsay Miller,
Melinda Call, Riona Stanish, Roman Ryker,
Rose Garland, Sofia Call
---
Orchestra 
Reeds:  Mary Wiley, Tim Kloeppel, Kelly Austermann, Barbara File
French Horn:  Mary Schmidt, Dan Schroeder
Trumpet: Joe Paule, Jr., Chris Kepley, Mark Senechal
Trombone:  David Bode, Tommy Schwartz
Percussion:  Anne Stevenson, Tom Appelbaum
Guitar and Banjo: Robert Hardcastle
Harp:  Michael Boone
Piano/Synthesizer:  Gregg Mueller
Violin:  Marilyn Humiston, Kyla Herbert, John Bourzikas
Cello:  Ann Geiler, Damen Martin
Bass:  Barbara Paule
---
Production Staff and Crew
Set Build, Painting, and Art: Dianne Mueller, Debbie Brewer, Larry Jost, Rachel Mueller
Backdrop Art:  Rebecca Mueller, Dianne Mueller
Sound Board Technicians:  Bob Bentrup, Bill Orrick, Kevin Wilkinson, Bob Danko
Backstage Technical Support: Donna Wilkinson, Terrie Bick
Lighting Operators: Kara Grimm-Denholm, Kevin Dickey
Stage Crew: Chris Gubser, Joe Harwell, Bella Cloeter, Benjamin Clements
Properties Crew: Jennifer Rocha, Katelyn Ericson, Cheri Miller, Betty Rowold, Laurie Shelton, Mark Clements
Dance Captains:  Libby Griesedieck, Rachel Mueller
House Technical Support: Dan Geiger, Tony Lupo
Costume Assistance: Lisa Rosenstock
Program Printing: Ruth Hertlein
Closed Circuit Video Operation: Rebecca Mueller, Joe Nichol
Refreshments: Tammy Herzog, Debbie Brewer
Opening Night Reception: Melissa Bohlmann, Margie Heimrich
Stage Build Out: Lauren Kreienkamp, Dianne Mueller, Lynette Jost, Larry Jost, Trevor Jost
Event Photography: Mark Amen
---
---
Directors and Production Leadership Team
Director and Production Implementation:  Dianne Mueller
Choreographer:  Glenn Guillermo
Music Director and Rehearsal Accompanist:  Gregg Mueller
Vocal Coach: Kathy Eichelberger
Orchestra Conductor: Joe Paule
Lighting Design:  John Jauss
Costumers: Kevin Jones, Krysta Wenski
Set Design: Dianne Mueller
Stage Manager:  Lauren Kreienkamp
Assistant Stage Manager:  Mackenzie Bick
Properties Manager: Kimberly Clements
House Manager, Publicity, Program:  Lynette Jost
Offstage Cast Direction and Scripting:  Jennifer Kerner
Facility Manager:  Kathy Poppitz
CMP Business Manager, Sound Design & Mixing: Larry Jost
Download a Poster
---
MEET ME IN ST. LOUIS
Songs by Hugh Martin & Ralph Blane Book by  Hugh Wheeler
Based on "The Kensington Stories" by Sally Benson
and the MGM motion picture "Meet Me In St. Louis"
Songs by Martin & Blane published by EMI Feist Catalog, Inc.
Produced for the Broadway stage by
Brickhill-Burke Productions, Christopher Seabrooke and EPI Products™
MEET ME IN ST. LOUIS is presented by arrangement with TAMS-WITMARK MUSIC LIBRARY, INC. 560 Lexington Avenue, New York, New York 10022
---