Scouting
Boy Scout Troop 584 and Cub Scout Pack 584 are sponsored by Christ Memorial Lutheran Church, and are part of the Gravois Trail District of the Greater St. Louis Area Council, Boy Scouts of America. We welcome all boys in first grade through high school to join us.
DOWNLOAD LATEST SCOUTING NEWSLETTER
---
DOWNLOAD LATEST SCOUTING CALENDAR
---
---
Cub Scouts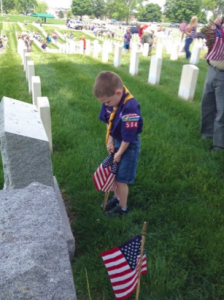 Cub Scouts participate in ceremonies, earn awards, partake in sports, play games and make crafts: all of which are completed with a specific purpose in mind and connected to the 12 core values of Cub Scouting:
Citizenship
Honesty
Compassion
Perseverance
Cooperation
Positive Attitude
Courage
Resourcefulness
Faith
Respect
Health & Fitness
Responsibility
Contact our leaders for current information regarding our next scouting event.
Boy Scouts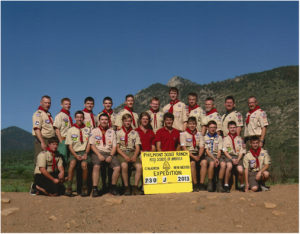 The goal of Boy Scouts is to train youth in responsible citizenship, character development, and self-reliance through participation in a wide range of outdoor activities and educational programs. Boy Scout Troop 584 has been chartered to Christ Memorial Lutheran Church since 1953. The troop enjoys monthly outdoor activities such as camping, canoeing, horseback riding, rock climbing, ropes courses, and hiking.  Every year the entire troop goes to summer camp where the scouts live and cook in the outdoors while experiencing many scout craft, pioneering, and aquatic activities. Older Scouts also participate in High Adventure opportunities like mountain backpacking, white water rafting, sailing and snorkeling in the Florida Keys, and fishing in Minnesota\Canadian boundary waters. Contact our leaders for current information regarding our next scouting event.