Each summer, Christ Memorial runs a FREE, Christ-centered, fun, and educational 5-day program that we call Vacation Bible School (VBS). This year's program is for kids age 3 years through 5th grade; students in 6th grade or higher are welcome and encouraged to volunteer!
At VBS 2017: Maker Fun Factory, kids discover that God made them—and for a purpose! Kids participate in memorable Bible-learning activities, sing catchy songs, play teamwork-building games, experience one-of-a-kind Bible adventures, and test out Sciency-Fun Gizmos they'll take home and play with all summer long. Plus, kids will learn to look for evidence of God all around them through something called God Sightings. Each day concludes with the Funshop Finale that gets everyone involved in living what they've learned.
When is it?
Our program runs
Monday, June 12th – Friday, June 16th, 2017
, from
9:00 a.m.–12:00 p.m.
On Friday the 16th, all family & friends are invited to join us for lunch and a celebration from
12:00 p.m.–2:00 p.m.
Who may participate?
Children who are at least 3 years old [and potty-trained] through children who are entering 5th grade in the fall may attend VBS as participants. We welcome any students who are older than this to join our team of volunteers!
Questions?
Continue to check this page for updates, or email Lauren, our coordinator (below).
Register
Online registration is now closed, but if you bring your children at 8:30 on Monday morning, there will be a designated area to register in person. You can speed up the process if you download and fill out the release form in advance—you may put all children for whom you are responsible on the same release form.
DOWNLOAD RELEASE FORM
Volunteer
We need volunteers of all ages, 6th grade and older. If you'd like to volunteer, please sign up here. Contact Lauren (below) with any questions.
SIGN UP TO VOLUNTEER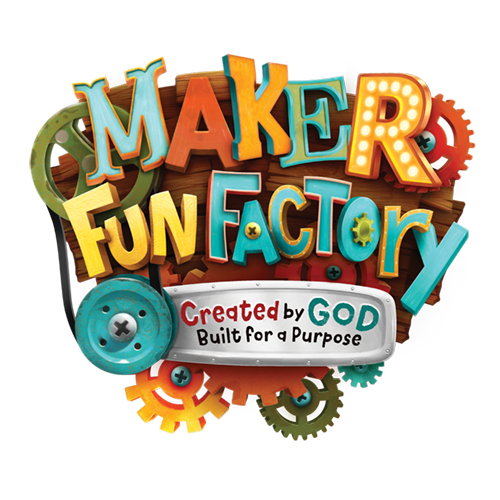 Current VBS Needs
Your Prayers
As we plan, we will be addressing a great many details. We desire your prayers for both the leaders and participants in this year's VBS, that each person may come away with a greater sense of being LOVED and SENT.
Your Enthusiasm
Because VBS is an annual, familiar event for our congregation, we sometimes lose excitement. Let this year be different – embrace it. Share it! Encourage volunteers and young families you know to get involved. Your enthusiasm can go a long way!
Your Help
VBS takes many hands. In addition to classroom teachers and assistants, and snack, game, and craft station leaders (sign up above to volunteer for these!), we also need help with the following:
Vision and leadership for decoration of the spaces we'll use
Photography
Technology expertise
Snack and craft items
If you're interested in helping in any of these ways, please contact Lauren (below).
Meet the Coordinator
Lauren Kreienkamp has been a member of Christ Memorial since birth and is excited to direct VBS 2017. As the Office Coordinator at Camp Wartburg, she enjoys working in outdoor ministry with youth of all ages. Lauren is the Junior Varsity field hockey coach at Ladue High School and Stage Manager for Christ Memorial Productions. In her spare time, she enjoys reading, rock climbing, and watching Cardinal baseball with her husband, Stephen. Lauren's favorite Bible verse is 1 Peter 2:9 and her favorite color is dark purple.