We'd love to hear from you.
You're welcome to start with our receptionist,
or to contact one of our office service staff members directly.
Standard office hours are Monday – Friday, 8:00 a.m. – 4:00 p.m.
Reception
  314.631.0304
  info@cmstl.org
Sue Haack
Administrative Services
Sue Haack is Assistant to the Church Treasurer and is responsible for all accounts payable.  Sue provides administrative services necessary for the orderly and efficient operation of the church office.  She provides accounting oversight for church tenants, and provides accounting support to the Health Center, Child Care Center, Christ Memorial Productions, and our various church organizations.  Her helpful attitude and penchant for detail has endeared her to many.
  314.631.0304
  Email Sue Haack
Debbie Perrine
Pastoral Services
Debbie Perrine coordinates the delivery of pastoral care and prepares the weekly worship bulletin and In Touch.  Debbie is the administrative assistant to the pastors helping them to manage all their meetings, classes, appointments and responsibilities.  She is the staff liaison to the Church Council and Board of Elders, does triage on pastoral care requests, and in general in the voice and face of Jesus to many who reach out to the pastors with a question, concern or need.
  314.631.0304
  Email Debbie Perrine
Cheryl Becher
Member Services
Cheryl is responsible for accounts receivable.  She coordinates facility usage by all groups, both church and community.  Cheryl is our primary purchasing agent, she coordinates the church calendar, oversees church reception and the myriad of congregational mailings.  In general Cheryl is the first point of contact for member and guest to the church.  Her commitment to good order and dedication to her church ensures that we have a warm welcome to member and guest alike.
  314.631.0304
  Email Cheryl Becher
Core Ministry Staff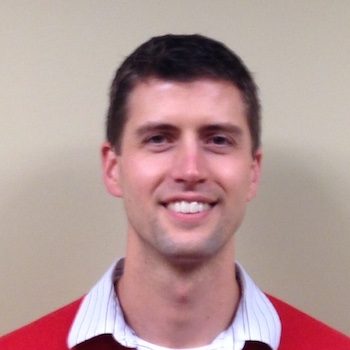 Pastor Jeff Cloeter, Senior Pastor
A native of Minnesota, Pastor Jeff has been at Christ Memorial since 2005.  After working in youth ministry and planting Christ Memorial's city site, Reliant, he has been senior pastor since 2014.   Pastor Jeff and his wife Bobbi have four children – Bella, Joshua, Emily, and Jacob.  He blogs at sixthgen.com and has published two books, Loved & Sent and Tales from Kabekona.  He enjoys time with his family, the outdoors, reading, running, basketball, and pretending to be a farmer.  He currently serves on the board of directors for Eagle College Preparatory Schools in St. Louis.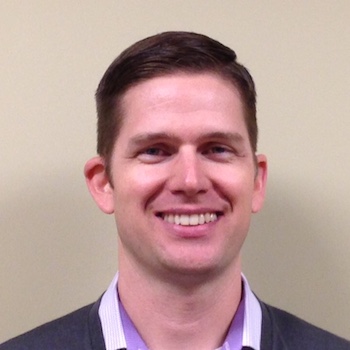 Bobby Walston, Associate Pastor
A proud Texan, Pastor Bobby first came to Christ Memorial as a field worker from Concordia Seminary in 2011. Prior to seminary, he served two different parishes, in Alaska and Texas, as a Director of Christian Education for 8 years. In 2015 he was called as the associate pastor to Christ Memorial and campus pastor to our city site, Reliant. His wife Angie works in higher education at both Concordia University Nebraksa and Maryville University. They have three daughters–Maddie, Cady and Eley. Pastor Bobby enjoys running, cycling, any outdoor activity, and traveling around the country to visit family.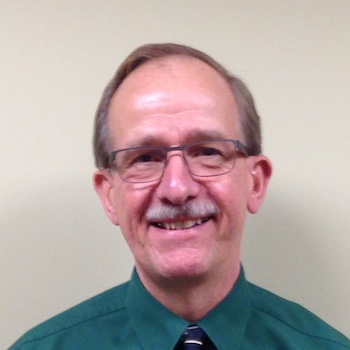 Pastor Bill Simmons, Administrative Pastor
Pastor Bill oversees parish administration and tenant relations, and provides leadership for the Health Center. He and his wife Gail have four adult children, three of whom are married–Hillery, Nathan (Tessa), Abby (Andrew), and Ben (Katie). They have four grandchildren–Rowan, Aengus, Liam and Eleanor. In addition, he serves as a Police Chaplain and serves on the board of Dakota Boys and Girls Ranch. Pastor Bill enjoys running and coordinates the annual CM Health Center running team for GO! St. Louis. In his spare time he and Gail enjoy grandchildren, reading, grandchildren and traveling.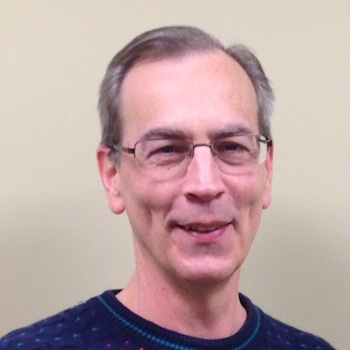 Mark Senechal, Director of Worship
Mark is passionate about connecting the heart of God with the hearts of His people through worship.  He's a "jack of all trades" musician, with a love for contemporary and traditional music, with a skill set that includes piano, trumpet, vocals, and conducting.  He finds music and the arts are fantastic ways to bring the Word of God alive in people's hearts, and loves to lead teams of people using their gifts to honor God.  A native of upstate NY, Mark joined the Christ Memorial staff in 2014, and has over 20 years ministry experience serving congregations in FL, CA, TX, and AZ.  He and his wife Susan have two teenage children, and a lovable German Shepherd named Lyric. Mark and Susan are well on their way to their goal of visiting all the National Parks in the United States.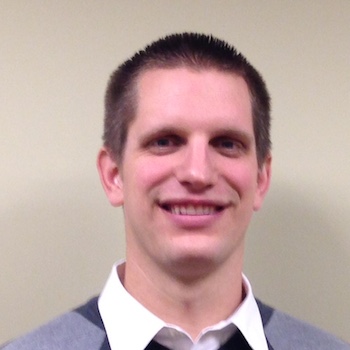 Daniel Meyer, Director of Youth Ministry
As Director of Youth Ministry, Daniel's primary focus is students and families in 7th-12th grade. He accepted the call to Christ Memorial in 2010. Daniel graduated from Concordia University Nebraska with a Bachelor of Arts degree and Director of Christian Education Certification in 2005. He previously served at Lord of Glory Lutheran Church in Elk River, Minnesota. Daniel and his wife Beth have two children, Caleb and Elise. Beth is the first grade teacher at Green Park Lutheran School. Daniel has served as a Gathering Planner for the LCMS National Youth Gathering and on the Board of Directors for NADCE – National Association of Directors of Christian Education. He enjoys NBA basketball, running, and loves Christian rock and hip-hop music.
    
Additional Core Ministry Staff
Missy Meyer, Director of Christ Memorial Child Care Center
Pastoral Associates
Dr. David J. Vaughn, Pastoral Associate
Rev. Ben D. Haupt, 10:45 Pastoral Leadership
Office Staff
Sue Haack, Administrative Services
Debbie Perrine, Pastoral Services
Cheryl Becher, Member Services
Program Support Staff
Sherry Amen, Organist
Clarence Berndt, Organist
Megan Panarusky, Web Coordinator; Reliant Worship Coordinator
Carolyn Miner, Shepherd Ministry
Pat Jackson, Shepherd Ministry
Keith Miner, Shut-in Caller
Susan Senechal, Worship Screens
Angie Walston, "Connections" Coordinator

Health Center
Christine Wilson, Health Center Ministry Coordinator
Lisa Cunningham, Fitness Nurse
Carolyn Crisler, Fitness Center Manager
Donna Wilkinson, Health Center Services
Building and Grounds
Ron Becher, Maintenance; Tenant Relations
Mark Amen, OEA & Project Manager